Good Morning!
Before we begin, we at SCRHRC want to remember and thank all the veterans that have served for our country.
Remember it's a blue circle pin, not a blue pin.
Blue pins are for colon cancer in March.
Because we are slightly fond of rural health at SCRHRC, let's put on our research caps to see the difference between urban vs. rural for diabetes. According to a research brief written in 2009 by Dr. Kevin J. Bennett et al. at SCRHRC:
Rural adults were more likely to report having diabetes than were urban adults (9.6% versus 8.4%).
The proportion of adults with diabetes who reported receiving at least two hemoglobin A1c tests within the past year was lower among rural (33.1%) residents than urban (35.0%) residents
Rural black adults were nearly 20% more likely to report having diabetes than were urban black residents.
If you would like to read the full report you can
click here
. Don't believe the results here?
In this paper
, written by Dr. Nathan Hale et al. in 2010, reported similar results of higher prevalence of diabetes and poorer access to care by rural residents. In addition, they are more likely to report retinopathy and foot sores.
That's right, people in rural areas are more likely to have diabetes, less likely to receive quality care, and have worse health outcomes!
Can you say.....mind blown?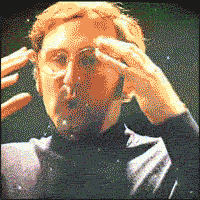 In the meantime, remember to give a nice tap on that subscribe button to the very bottom or top left hand side of this page to read more about the South Carolina Rural Health Research Center. See you next week, same place, same time.
Matt